I really quite liked what I'm seeing of this game so far in terms of moment-to-moment play, but there are quite a few glaring flaws that prevent me from fully immersing into it, such as the unfinished quality of the quality of the English translation: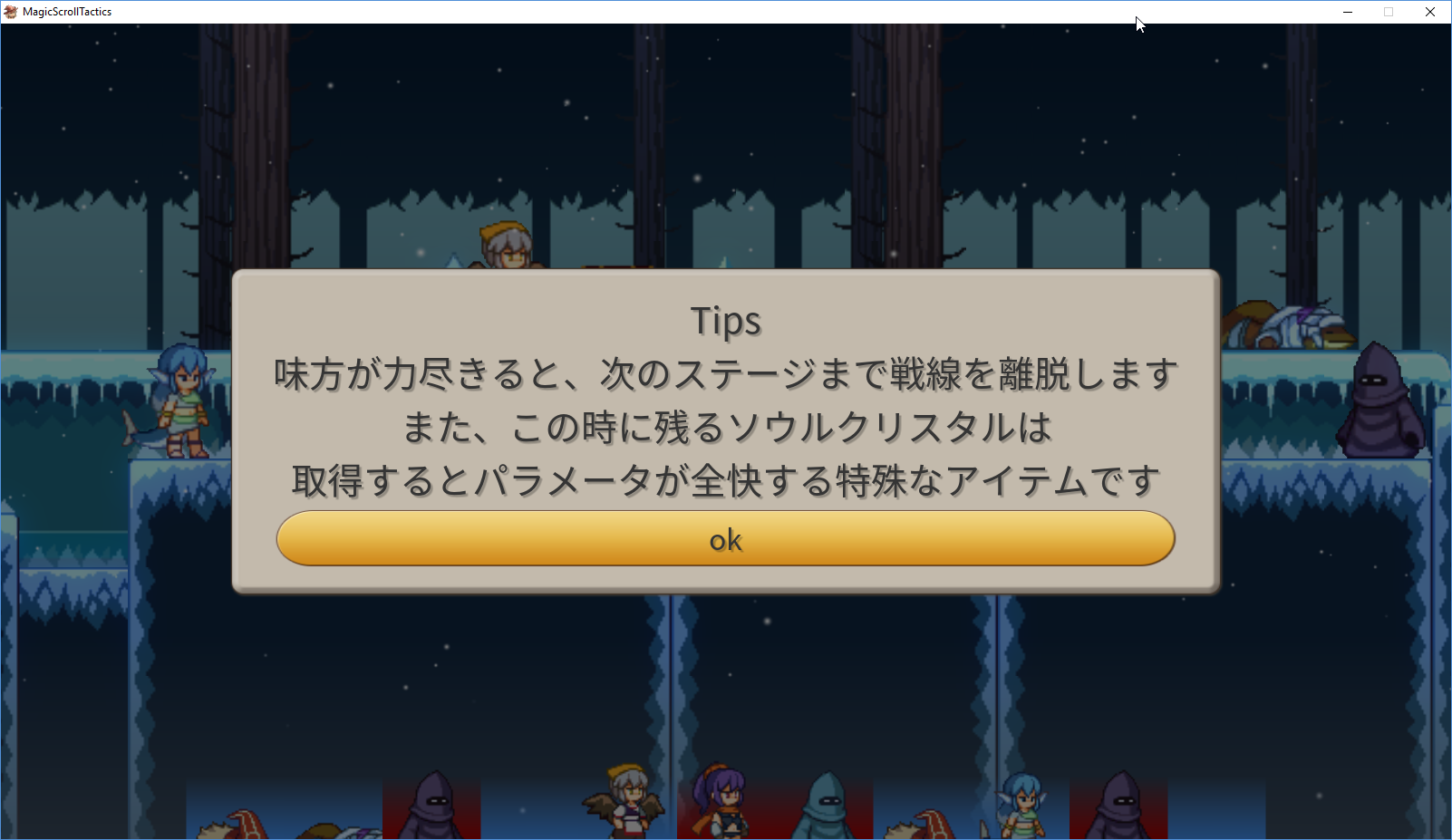 I mean, I appreciate the effort to bring such an obscure game out there, and there wasn't a moment where anyone 'feel asleep', but I feel like I'm missing out on critical information when I can't read certain parts of the text, both big and small. Information that just might improve my understanding and enjoyment of the whole experience.
Also, I can't ignore the horrid, unalterable smoothing filter smeared over the otherwise remarkable pixel art. I understand that it may have been a deliberate choice to make it blend better with the handdrawn art of the foreground, but I'd rather have it be an option I can turn off.
From the launcher, I can tell that the game was (probably) made in Unity. Next time you're in touch with the developer, could you politely ask them to at the very least turn change the filter mode of sprites and textures from 'Billinear' to 'Point', as well as disabling Mip-Mapping? That should make the sprites look sharp. This can also be changed in code.
Thank you.